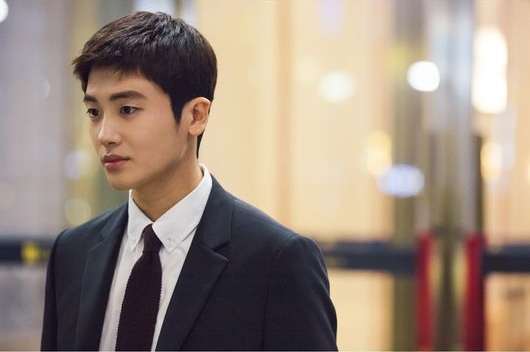 The actor Park Hyung - Sik is a star holding the charm of a representative large dog in the entertainment world.
He was recognized by the public with the image of "baby's soldier" who showed me at the entertainment, after that he steadily accumulated filmmaking as an actor.
With "Gallery" and "Himsen women Dobosun" Park Hyung-Sik quickly rises in the position of "Roko King", now acting spectrum at KBS 2TV Drama "Suits" (screenwriter Kim Jung Min, director Kim Jin Woo) .
Park Hyung-Sik undertook a role as a new lawyer and a girl, who is a legal affiliate in the play.
Once you see and understand it, it is a fake lawyer who has prepared a genius-like memory ability that will never forget and an empathic ability to unlock the opponent.
There is nothing attached to him in what is necessary to become a lawyer such as bar examination pass, law school graduation, lawyer's license etc.
The ocean where a painful story of a person called HIGOON was introduced for the first time in broadcasting, such as losing parents when losing their parents, as soon as they first attended work, they received a notice of dismissal and truncated the crisis.
However, it is not all alone that a person loses to the environment.
When I am with my only family, my grandmother Joysa (eg correction), when I am with Jang Dong-gun, who is tied up with a senior partner lawyer who is a legal affiliate in the form of a lovely grandson, I blow out a lot of blossoms.
That is to say that Park Hyung-Sik shows in a single drama with a complex character and the face is not one.
Park Hyung-Sik, who has not been disappointed with the acting career that he has accumulated so far and acting popularity so far, has also received the love of viewers this time "Suits".
In addition, a barcode-like tattoo remained in the eyes of two high Yonu's wrists, and doubts are gathered for his hidden reasons.
It suggests that the role of Park Hyung-Sik became even more serious in terms of its content.
Following the baby 's soldier', chest trembling 'Roko King', sexy transformation Park Hyung - Sik can make another drama of life.
The progress will be noticed.
/ "Suits".