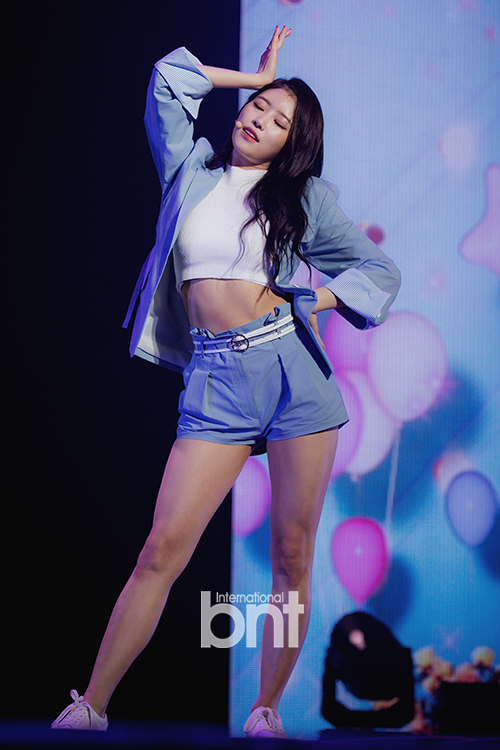 Group Lovelyz 4th mini album 'healing' release commemorative showcase was held at Blue Square in Hannam-dong, Yongsan-ku, Seoul on the 23rd afternoon.
Lovelyz Lee Mi-joo is showing off the stage of "You of the day".
In Lovelyz "healing", six songs including title song "Kimi no Sato", "Subtle delicate", "Watercolor", etc. are on it.
Provide article information