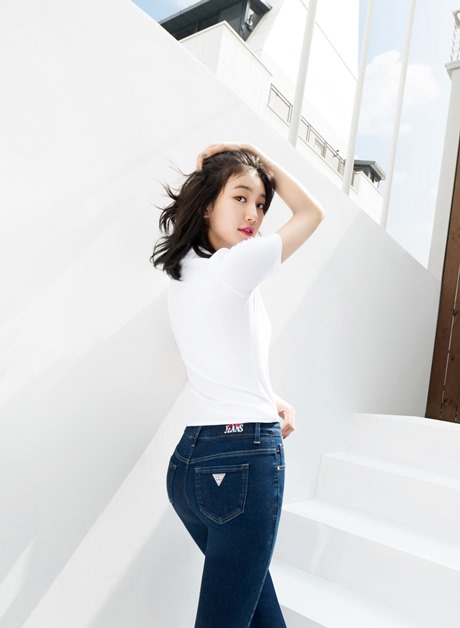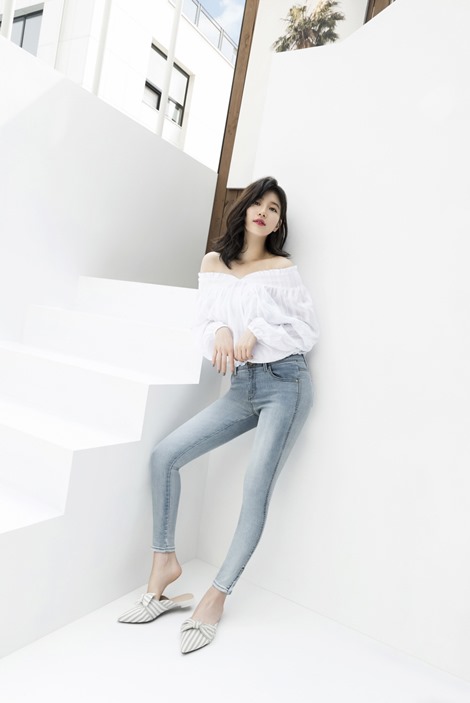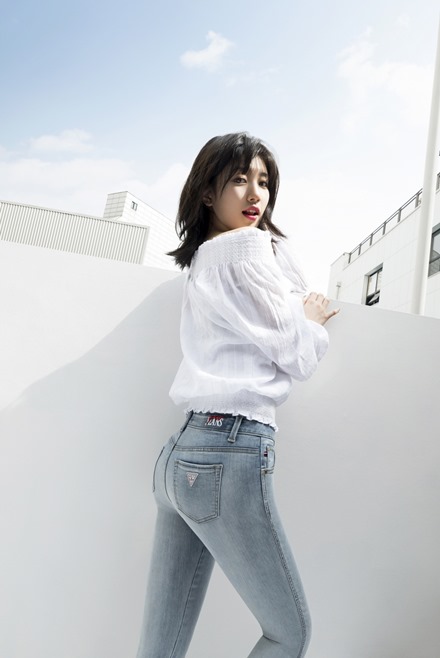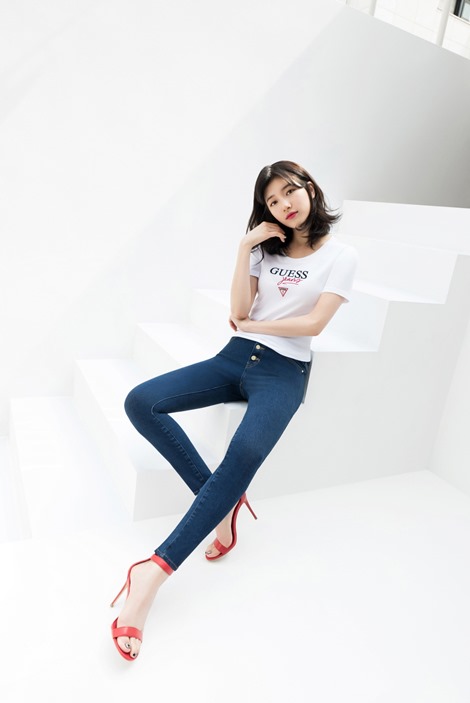 Bae Suzy's Blue jeans pictures were released.
Total lifestyle brand GUESS (hereafter "Guess") together with Bae Suzy "Super Pit" summer photo album released to the topic.
Better yet more mature beauty, attractive pose Bae Suzy and pure white ton toned background intersects to impress.
In this photograph, denim pants which have further emphasized each Sun-Mi of Bae Suzy especially attracts a gaze.
Bae Suzy drew attention to Blue jeans by dressing in perfect style even wearing only white T-shirts