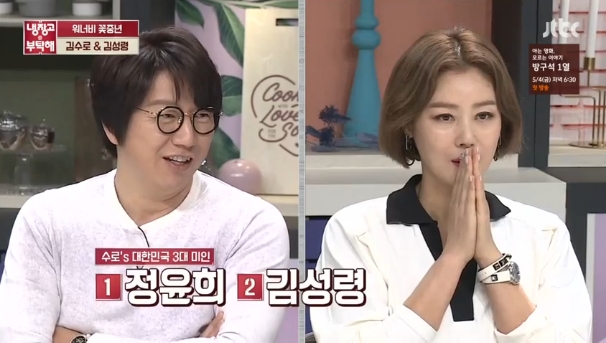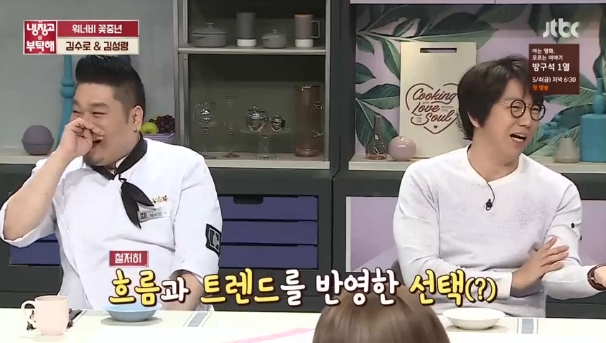 JTBC "Refrigerator Requested" broadcasted on April 23, actor Kim Su-ro Kim Sung-ryung appeared.
Kim Sung-ryung this day "is getting more and more rejuvenated.
I ask Kim Su-ro "How do you feel like this word" to Kim Su-ro ashamed by the word Kim Sung-ryung's watch goes in reverse? "
Kim Su-ro said, "I think it is an accurate story," and "There is no beautiful person like my sister.
I am the three biggest beauties of the Republic of Korea to see, "he said.
Kim Su-ro said that "Jeong Yun-hui, Kim Sung-ryung is Son Ye-jin" to the question "Who are the rest two?", "I have to go along with recent trends I laughed in talking to him.